Regular price
$20.00
Sale price
$17.00
Unit price
per
Sale
Sold out
Share
INTENSE BITE. ABSOLUTE CONTROL.
Introducing POLYTOUR REV!  As a co-polyester monofilament, this string will give you the needed control to execute your most powerful strokes. Packed with 8 sides, POLYTOUR REV not only puts a tight grip on the ball, it also comes with a SIF (Silicone Oil Infusion), which helps the strings snapback powerfully during impact for extra ball rotation. This co-poly also has above average comfort for a poly-based string, making it an obvious choice for any player who wants a more arm-friendly control string.
Intense bite and control from SIF technology.
For baseliners with medium-to-fast swing speeds looking for a shaped string that grabs the ball for the ultimate spin experience.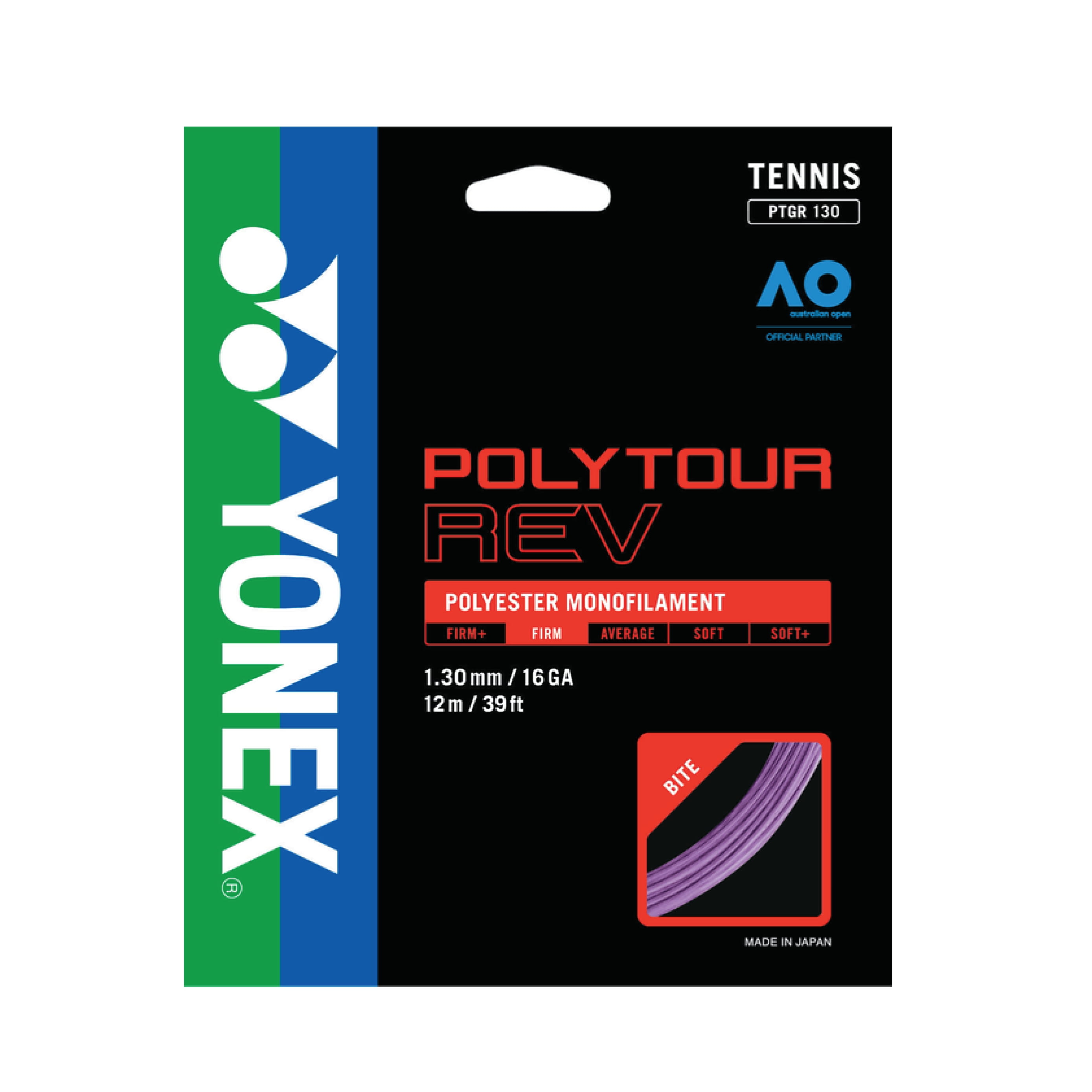 Product Description  
Yonex Polytour Rev 130 Tennis String
Color: Purple
Material: Polyester (Monofilament)
Gauge: 16 (1.30 mm)
Length: 39 ft (12M) 
Made in Japan
Product Technology
This new Silicone oil Infused Filament (SIF) technology--monofilament infused with Silicone oil--allows big hitters to experience ultimate spin from intense snapback speeds. Greater snapback produces a powerful spin. SIF Technology with unique pentagonal structure allows the string to move faster than conventional models, increasing spin.
View full details