Regular price
$18.00
Sale price
$15.00
Unit price
per
Sale
Sold out
Share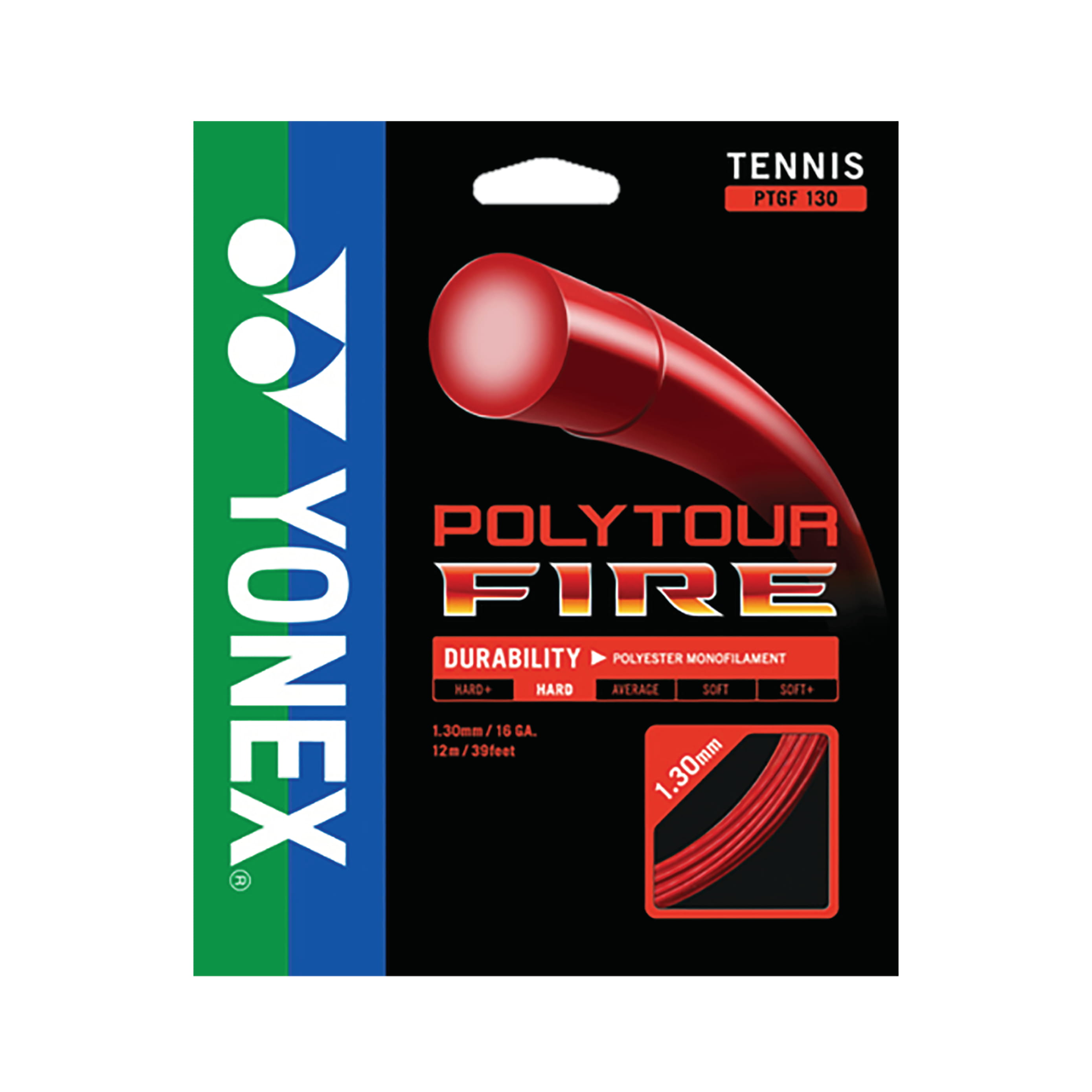 Poly Tour Fire is a round polyester monofilament that will keep your biggest strokes inside the lines. The feel is firm but nicely dampened, with a surprisingly low level of shock on off-center hits. Yonex has made this string with its unique Silicone Oil Infused Filament (SIF) Technology. This is a manufacturing process that reduces stringbed friction, enabling the strings to snap back with vicious force (resulting in heavy spin). Our TW playtesters were impressed by how much control this string offered on full swings. 
· Impressive snapback and responsiveness from SIF technology (Silicone Infused Filament)
· For players with medium-to-fast swing speeds looking for added power and spin

Product Description  
Yonex Polytour Fire 130 Tennis String
For mid-to-advance hard hitting players. More powerful spin with SIF Technology. 
Color: Red
Material: Polyester (Monofilament)
Gauge: 16 (1.30 mm)
Length: 39 ft / 12M 
Made in Japan
PRODUCT TECHNOLOGY
This new Silicone oil Infused Filament (SIF) technology--monofilament infused with Silicone oil--allows big hitters to experience ultimate spin from intense snapback speeds. Greater snapback produces a powerful spin. SIF Technology with unique pentagonal structure allows the string to move faster than conventional models, increasing spin.
View full details