Regular price
$290.00
Sale price
$179.00
Unit price
per
Sale
Sold out
Share

EZONE 100
FOR ALL-AROUND PLAYERS LOOKING TO PENETRATE THE COURT WITH ADDED POWER AND COMFORT
In Germany, Tennis MAGAZIN named the EZONE 100 "Test Sieger (Winner)," an award given to the top-3 racquets in the market. Testers commented that the racquet was the complete package after scoring a near-perfect – 9/10 – on all four categories measured: control, power, feel, and appearance.
Product Description  
Description:  For all-around players looking to penetrate the court with added power and comfort
Head Size: 100 sq.in. 
Weight: 300g / 10.6oz 
Grip Size: 1-5 
Length: 27 in. 
Width Range: 23.5 mm - 26 mm - 22 mm
Balance Point: 320mm 
Material: HM Graphite / M40X / VDM
Color: Deep Blue 
Rec. String: POLYTOUR PRO / POLYTOUR STRIKE / REXIS
Stringing Pattern: 16x19 
Stringing Advice: 45-60 lbs. 
Made in Japan
Original US Version
Product Technology
Developed over 30 years ago, the ISOMETRIC™ design increases the sweet spot by 7%*. Compared to a conventional round frame, a square-shaped ISOMETRIC™ racquet generates a larger sweet spot by optimizing the intersection of the main and cross strings. ISOMETRIC™ technology delivers greater control without sacrificing power.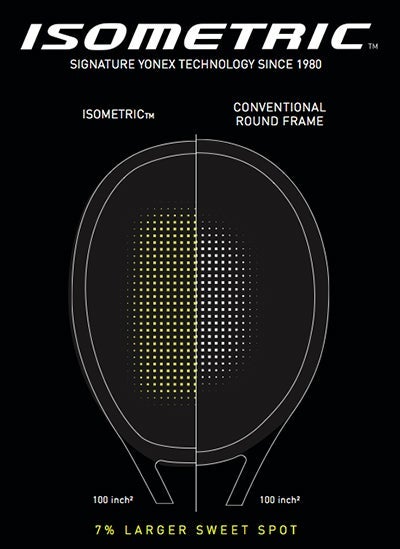 Vibration Dampening Mesh (VDM)
For added touch and precision
A stretchy mesh material is wrapped around the graphite within the grip to filter unwanted vibrations.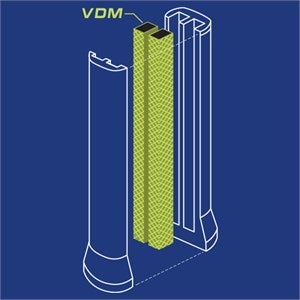 By reducing the upper part of the frame by 13% and the lower part by 15.1%, when compared to conventional thin-frame racquets, air resistance is reduced by 9.3% in the upper portion of the frame and 11.5% in the lower. The Ultra Slim Shaft adds to the aerodynamic properties of the racquet.
For a plush, comfortable feel
By varying the outer angle of the aero-shaped frame, the middle and upper hoop are plush, while the lower hoop is stable.
Shockless Grommets are integrated at the side and bottom of the frame to minimize muscle fatigue and provide a soft feel at impact to protect the wrist, forearm, and elbow by absorbing shock. 
Increased spin and control
Shaft corners are rounded for an ideal flex at impact to increase dwell time for optimal spin and directional control.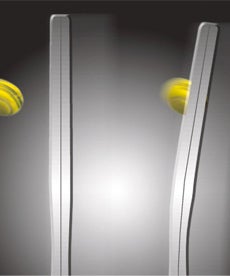 For improved power and comfort
Straight hole grommets elongate the strings to optimize power and comfort on off-center shots.
The cushioning performance of the grip helps minimize vibrations to protect the wrist, forearm, and elbow against shock-induced injuries.
VDM Vibration Dampening Mesh
VDM, is a stretchy mesh material rolled with the carbon to reduce unwanted vibrations.
Power with a more flexible frame
A strong, elastic graphite is added in the throat to improve frame stability and flex.
*TORAYCA® is a next generation carbon fiber developed by Toray Industries, Inc.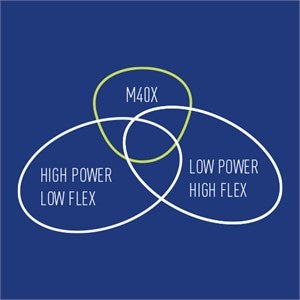 Enhanced Sweet Spot
An updated square-head frame that is wider at the 3 and 9 o'clock positions creates the largest sweet spot in EZONE history.
View full details