Regular price
$162.50
Sale price
$129.99
Unit price
per
Sale
Sold out
Share


----------------------------------------------------------------------------------------
The popular ASTROX 99 series known for generating dominating smash power, is coming out with new technology and a new look ? in collaboration with men's singles World No1. Kento Momota. The new ASTROX 99 goes a step beyond unequivocal raw power, gaining the ability to control the pace of the game. Like the ASTROX 88 S/D models, the new ASTROX 99 will be available to a wider audience with versions PRO, TOUR, GAME, and PLAY, designed and crafted with the same performance concept for different levels of play.
Featuring the Slim Shaft: For intermediate players looking for budget friendly option of the ASTROX 99.
PRODUCT DESCRIPTION  
Original YONEX US Version
Grip Size: G5 
Weight: 4U (Ave 83g) 
Color: White Tiger
Flex: Medium
Joint: NEW Built-in T-Joint
Frame: HM Graphite / VOLUME CUT RESIN / Tungsten
Shaft: HM Graphite / NANOMESH NEO
Cover: Yonex Full Cover
Recommended String: Hard-hitters - BG66F / Control - ABGAB
Stringing Advice: 4U: 20 - 28 lbs
Made in Taiwan
PRODUCT TECHNOLOGY
Boosted power with a tungsten-infused weighted bumper, adding 55% more weight* than conventional grommets. The POWER-ASSIST BUMPER enhances the Rotational Generator System, quickly transferring more weight to the shuttle.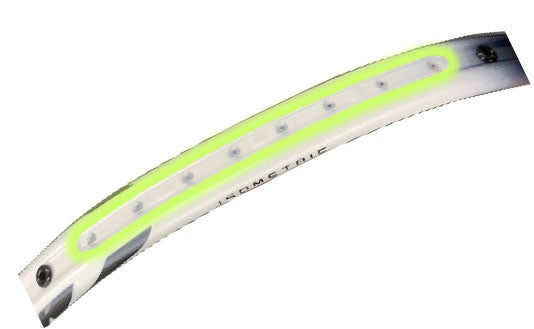 Rotational Generator System
Intricate weight distribution technology designed with the counterbalance theory that allows head-heavy racquets to recover faster between shots. By employing the VOLUME CUT RESIN and POWER-ASSIST BUMPER, the new ASTROX 99 models have a further refined Rotational Generator System where intricate weight distribution can be taken to the next level.

Control the shuttle-release timing with larger grommets designed for more string movement, extending the shuttle contact time.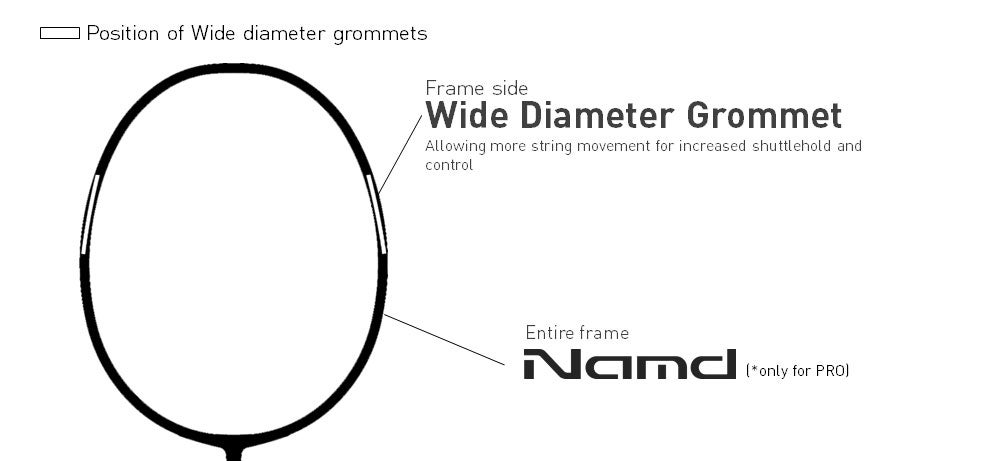 Modified ISOMETRIC frame shape
The iconic ISOMETRIC head shape is enhanced for a larger, more forgiving sweet spot. Frame sides are strategically reinforced with wider areas for a stronger construct.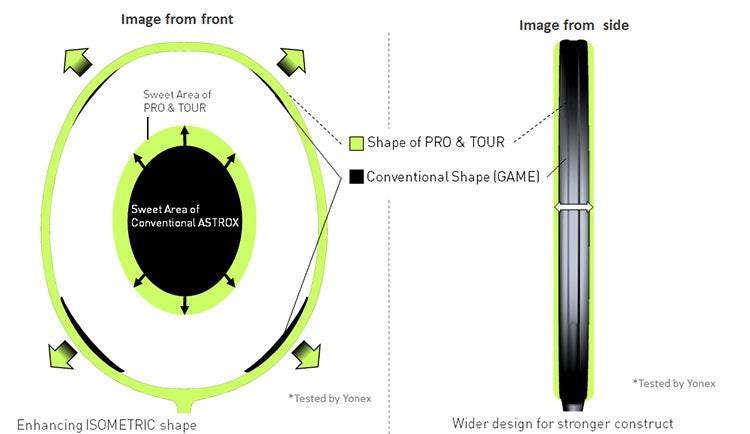 'NEW' Built-in T-Joint is manufactured from a special lightweight plastic combined with epoxy resin and foaming agent that enhances quality and performance by increasing the stability of the shuttle on the string bed and through the air.
View full details