98212 (Infinite Blue) 12pk Badminton Tennis Racket Bag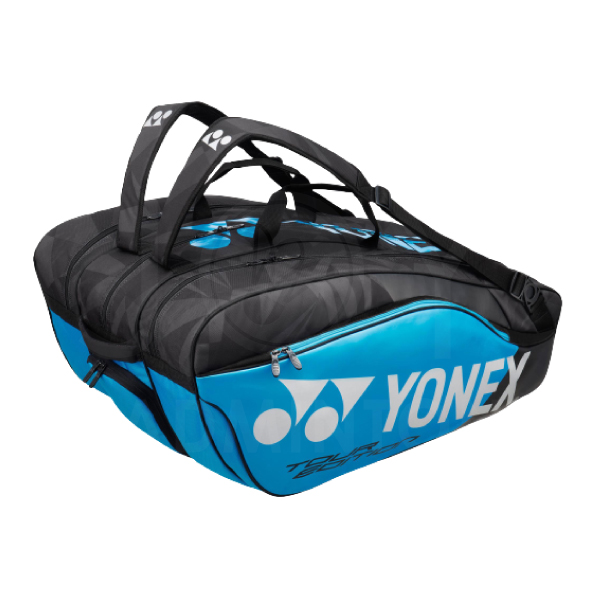 Carry your gear in a more convenient and secure way with Yonex Racket Bag!
With high technology in keeping rackets' shape safe with many storage options, the PRO series has been chosen by the top professional badminton players and favored by many badminton players throughout the world.
PRODUCT DESCRIPTION  
YONEX PRO SERIES 98212
Color: Infinite Blue
Capacity: 12 pk (*Tennis Racket Based)
Measurement(cm/inches): 78 x 46 x 34cm (30.7"x18"x13.4")
Can up to 12 Rackets with ease
Padded carrying handles - Make its easy to grab and go
Exterior Pockets
Resistant to wear and tear
PRODUCT TECHNOLOGY
Can be used as a backpack for easy transport.
Shoes can be packed away in the bag.
Lining inside bag protects racquet from heat.
A sculpted shoulder shape along the top frame of the bag which reduces the burden on shoulders.
The buckle rotates according to the angle of the shoulder when carried, making it difficult to lose shape.
The Yonex Pro Series 98212 (Infinite Blue) 12pk Badminton Tennis Racket Bag is the product you didn't think you need, but once you have it, something you won't want to live without.

Inventory Last Updated: Oct 26, 2021