Yonex has created a range of racquets specially designed for younger players. Whatever your age or ability, there is a Yonex racquet designed to perfectly match your game to help take your shot-making to the next level.
EZONE Junior
Introducing tennis to young starter players in the right way is critical. As well as helping players to develop a range of physical skills, the red, orange and green stages, gradually teach tactical and technical elements of the game on smaller courts using slower balls.
For children of age 2 and under who are around 80cm tall.

Stage 3 Red: RACQUET SIZE: 17-23 in.
Product Description  
Head Size:  58 sq.in.
Weight: 160 g / 5.6 oz
Grip Size:  4
Length: 17 in.
Width Range:  22 mm - 22 mm - 22 mm
Balance Point:  210mm
Material:  Aluminum
Color: Blue, Pink
Rec. String:  TOUR SUPER 850, REXIS
Stringing Pattern: 10 x 10
Rec. Tension:  25-35 lbs.
Product Technology
For Enhanced Sweet Spot
A square-shaped ISOMETRICTM racquet generates a 7% larger sweet spot for greater control without sacrificing power.
Developed over 30 years ago, the ISOMETRIC™ design increases the sweet spot by 7%*. Compared to a conventional round frame, a square-shaped ISOMETRIC™ racquet generates a larger sweet spot by optimizing the intersection of the main and cross strings. ISOMETRIC™ technology delivers greater control without sacrificing power.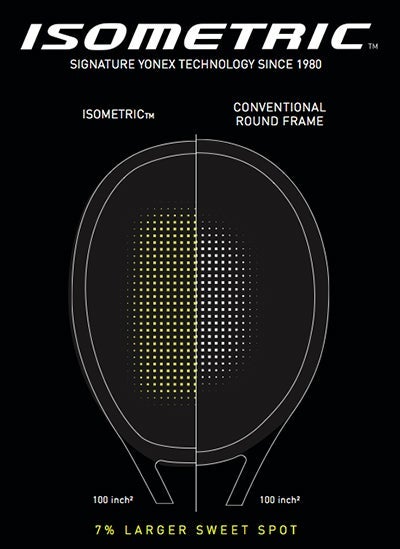 The Yonex EZONE Junior 17 (Pre-strung) was built with people like you in mind. Something to keep you happy. Every. Single. Day.

Inventory Last Updated: May 06, 2021