Yonex 9626 (Black/ Red) 6pk Badminton Tennis Racket Bag

Carry With Pride
Carry your gear conveniently and securely with Yonex bags. Made with technology to keep your gear in top shape along with a number of storage options, Yonex bags are the perfect complement to your gear.
Product Description  
YONEX PRO SERIES 9626
Color: Black/ Red
Measurement: 78 x 28 x 34cm
 2 main compartments for up to 6 tennis rackets
1 separate pocket for shoes or dirty clothes
1 outer side pocket
adjustable straps for carrying on the back
2 center handles
Product Technology
Shoes can be packed away from the top of the bag.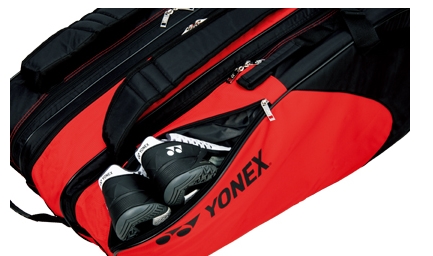 Can be used as a backpack for easy transport.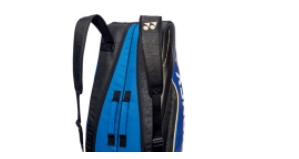 The Yonex 9626 (Black/ Red) 6pk Badminton Tennis Racket Bag is evocative, to say the least, but that's why you're drawn to it in the first place.

Inventory Last Updated: Apr 21, 2021