92012M Pro Series Pro Backpack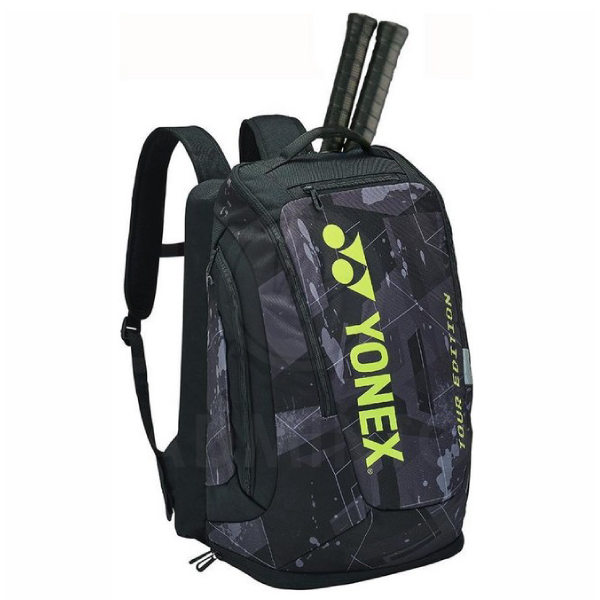 Carry your gear in a more convenient and secure way with Yonex Racket Bag!
With high technology in keeping rackets' shape safe with many storage options, the PRO series has been chosen by the top professional badminton players and favored by many badminton players throughout the world.
PRODUCT DESCRIPTION  
YONEX PRO SERIES 92012
Color: Black/ Yellow
Measurement(cm/inches): 33 x 25.5 x 50cm (13"x10"x19.7")
PRODUCT TECHNOLOGY
Shoes can be packed away in the bag.
Retrofitted reflector makes bag visible to passing vehicles in low-light situations
An improved fit chest belt designed to prevent shoulder pads from slipping.
Bottle storage pocket
The Yonex 92012M (Black/ Yellow) Backpack Badminton Tennis Racket Bag is far and away, one of our most popular items. People can't seem to get enough of it.

Inventory Last Updated: May 21, 2022